Non-urgent advice:

COVID-19 Notice
Please DO NOT VISIT the Surgery if you have symptoms of a fever and/or cough and/or loss/change in taste/smell or have had contact with someone who has. If this applies to you please self isolate for at least 10 days.  If you live with someone who has these symptoms you must self-isolate for 10 days. You only need to contact 111 if you cannot manage your symptoms or your symptoms worsen. If you are contacting the Surgery for any reason, please advise the Receptionist if the above applies to you. You can read more here

Please see our dedicated coronavirus page for more information.
For more information about the Covid-19 Vaccination please see our Covid-19 Vaccination page
Please see our appointments page about how our appointment system has had to change and adapt during this time.
Out of Hours and Emergencies

The opening hours for Blofield Surgery are 8am to 6.30pm, Monday to Friday, excluding Bank Holidays (phone lines open between 8.15 a.m. and 6 p.m. Monday to Friday excluding Bank Holidays). If you require urgent medical assistance when the surgery is closed, which cannot wait until the surgery re-opens, please call 1-1-1. Calls to this NHS 111 Service are free from landlines and mobiles. (See the information below for details of the NHS 111 Service.) If you attempt to contact the Surgery out of hours you will be asked to hang up and contact the 111 service, who will be able to act as required.

If you have a life threatening medical emergency please dial 999.
Latest News
Healthy.io GP Practice Privacy Policy
28th April 2022
ACR project for patients with diabetes (and/or other conditions) The data is being processed for the purpose of delivery of […]
Blofield Surgery welcomes new GP to the Team
18th November 2021
We are delighted to welcome Dr Pavan Bains to our Team here at Blofield Surgery.  Here's a piece from Dr […]
COVID BOOSTERS
21st September 2021
We are now planning our Covid booster vaccination programme which will start the week commencing 4th October. You will be […]
Online services allow you to:
book, check or cancel appointments with a GP, nurse or other healthcare professional

order repeat prescriptions

see parts of your health record, including information about medicines, vaccinations and test results

see communications between your GP surgery and other services, such as hospitals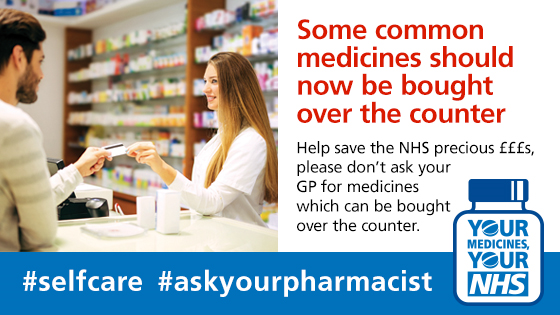 Non-urgent advice:

Mission Statement
The aim of Blofield Surgery is to provide the highest quality healthcare to all of its patients within the NHS resources available to us.  Through a well-trained and highly motivated team we are committed to delivering an efficient and effective service, whilst making our clinicians as accessible as possible to our patients when they need them.
"The patient first and always"